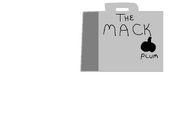 Macks are a line of computers manufactered by Plum, Inc., and a Mack is owned by Jim.
Macks first appeared in "The Slaves", when Jim purchased a Mack, and subsquentially clicked on a link to a Mysterious Website, where he accidentally sold himself and Owen and Jessica as slaves, and were bought by Old Man ScrapDoodle.
-Macks are an allusion to Apple Macintoshesm and Plum, Inc., is an allusion to Apple, Inc. Series creator James Adam is a huge Apple Fan.
Ad blocker interference detected!
Wikia is a free-to-use site that makes money from advertising. We have a modified experience for viewers using ad blockers

Wikia is not accessible if you've made further modifications. Remove the custom ad blocker rule(s) and the page will load as expected.